Visa and Travel News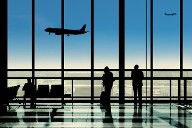 Avoid all travel to Yemen due to ongoing armed conflict, terrorist attacks, and kidnapping. If you're in Yemen, you should leave the country if it's safe to do so.
Exercise a high degree of caution in Egypt due to the unpredictable security situation and the threat of terrorism.
The Brazilian Government has decided to resume the requirement of visitor visas for citizens of Australia, Canada, Japan and the United States and it will take effect from January 10th, 2024. Nationals of these three countries who arrive in Brazil on or after 10 January 2024 will be required to apply online for, and obtain, a visitor visa prior to travel.
India has suspended visa service for Canadians. Here are your top questions answered. Canadian nationals are not eligable for e-Visa
Egypt e-visas are not valid any longer. Apply for a paper Egypt visa. Check the requirements and prices http://torontovisaexpress.com/EgyptVisa.html For CANADIANS ONLY – The link to the new Visa Application Form:
Visit China International Industrial Filtration and Separation Technology & Equipment Exhibition 2015 China Industrial Filtration Technology Expo.
Visit Energy-Saving and Smart Technology Products EXPO in Shanghai June 30 - July 02, 2015
Visit Brzil for International Coffee Trade Show - Sao-Paulo June 09-12,2015
The 21st China International Furniture Show - Shanghai 9-12 September 2015
China visas "F" for Canadians are granted for 6 months maximum (No 10 years "F" visas). For more details visit http://www.torontovisaexpress.com/ChinaVisa.html
Trade show in China - June, 2015 - ILTM ASIA 2015 - International Luxury Travel Market Asia Shanghai 2015
Scientific conference in Sochi - June 2015 - Actual Trends in Development of Power System Relay Protection and Automation
Egypt e-visas are not valid any longer. Apply for a paper Egypt visa. Check the requirements and prices http://torontovisaexpress.com/EgyptVisa.html