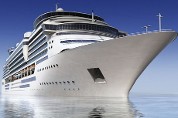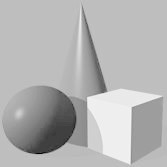 TANZANIA VISA SERVICE IN TORONTO CANADA
VisaExpress provides visa services and is not affiliated with the High Commission of Tanzania.To apply for a visa in person you will be required to make an appointment. High Commission of Tanzania offers visa service at a lower cost than VisaExpress. We complete the required documents on customer's behalf and waiting in the long lines for the government approval.We work on your behalf directly with each embassy or consulate assisting you in expediting your papers. We provide you with a prompt, friendly and professional service and assist you through each step of Visa application process to make it simple and worry-free.
Apply for Tanzania Visa

Tanzania Visa Application Form & Requirements of Tanzanian High Commission
Passport (signed and valid at least for 6 months with 2 blank visa pages).
Tanzania Visa Application Form (filled out and signed).
One Colored Passport size photo (5cm x 7cm).
Proof of Legal Status in Canada for Non-Canadian (PR Card, Work Permit, etc.).
Copy of flight itinerary (for rush processing).
For Business Visa – a letter from the applicant's company and an invitation letter from Tanzania indicating the nature of applicant's business, probable duration of stay, the places and firms to be visited.
For Study and Work /Volunteer Work reasons - an official invitation letter from Tanzania with letterhead and signature.
If one is visiting for filming, journalism or research, please provide a letter from Tanzania showing proof that the necessary permits have been obtained.
Please note that a one-year multiple-entry visa is required for citizens of Ireland, and the United States of America. For other visa applicants, one can apply for a single-entry, double-entry, or a multiple-entry visa (except Referred Visa applicants, whereby regular single-entry visa rates apply).
Certificate of Vaccination for Yellow Fever for visitors transiting through South America, West, Central and East Africa. Otherwise, there is no mandatory inoculation required to enter the country. Precautions for malaria are always recommended.
Citizens of the following countries can enter Tanzania without visa: Botswana, Burundi, Gambia, Ghana, Hong Kong, Kenya, Lesotho, Malawi, Mozambique, Namibia, Rwanda, Swaziland, Uganda, Zambia, Zimbabwe. Nationals of the East African community need neither visas nor entry permits to enter the United Republic of Tanzania.
Referred Visa regulations apply to refugees, stateless persons, holders of Travel Documents, holders of Certificates of Identity, and passport holders of the following nations: Abkhazia, Afghanistan, Azerbaijan, Bangladesh, Chad, Djibouti, Equatorial Guinea, Eritrea, Ethiopia, Kazakhstan, Lebanon, Mali, Mauritania, Morocco, Niger, Palestine State, Senegal, Sierra Leone, Somalia, Sri Lanka, Tajikistan, Turkmenistan, Uzbekistan. In this category, the visa applicant is advised to submit their application at least two months before their travel date, along with a contact name and number in Tanzania (preferably someone in Dar es Salaam). Only a single-entry visa can be issued in this category.
Visitors from countries where Tanzania has Consular representation (Visitors from Canada) are strongly advised to obtain a visa before departure.
Client Order Form. Payments can be made by cash, money order or certified cheque. Prices do not include 13% HST.
VISA SERVICE FEES (IN CAVADIAN DOLLARS)
| | |
| --- | --- |
| Tanzania Visa Category | 5 working days / processing time |
| Single Entry / valid for 3 months | 250.00 |
| Double Entry / valid for 6 months | 290.00 |
| Multiple Entry / valid for up to 12 months | 350.00 |
| Multiple Entry for US Passport | 350.00 |
* Additional $100 will be charged for expedited service