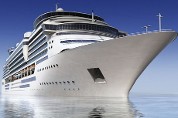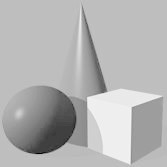 KAZAKHSTAN VISA SERVICE IN TORONTO CANADA
VisaExpress provides visa services and is not affiliated with the Embassy of Kazakhstan.To apply for a visa in person you will be required to make an appointment. Consulate of Russia offers visa service at a lower cost than VisaExpress.

We complete the required documents on customer's behalf and waiting in the long lines for the government approval. We work on your behalf directly with each embassy or consulate assisting you in expediting your papers. We provide you with a prompt, friendly and professional service and assist you through each step of Visa application to make it simple and worry-free.
Apply for Kazakhstan Visa

Kazakhstan Visa Application Form & the Requirements of Kazakhstan Embassy
Passport (signed and valid at least for 6 months

with

2

blank visa

pages) and copy of the first page

Kazakhstan Visa Application form (filled out and signed)

Covering letter from the applicant or applicant's company, briefly summarizing the purpose of the visit, including some information about the company

One

Color

photo

3.5x4.5 cm

Proof of Legal Status in Canada for Non-Canadian applicants (PR Card, Work Permit, etc.); Travel insurance

For Business -

Copy of invitation letter from a host company in Kazakhstan, the original of which has been submitted to the Department of Consular Services of the Ministry of Foreign Affairs of Kazakhstan. The invitation must clearly indicate the following: name of applicant; name of inviting company; exact dates of the visit. Inviting company should provide the confirmation (support/telex) for your trip; the number for the confirmation is usually given in advance and written on the letter of invitation.

For Tourist – Copy of invitation letter from the hosting company in Kazakhstan, licensed for visa support and confirming arrangements made. Hotel reservation confirmation.
For Transit – Visa to the country of destination and copies of your ticket or itinerary
Citizens of Canada, USA,

Australia, Austria, Belgium, Brazil, Bulgaria, Croatia, Denmark, Estonia, Hungary, Finland, France, Germany, Greece, Cyprus, Czech Republic, Iceland, Ireland, Italy, Israel, Japan, Qatar, South Korea, Latvia, Liechtenstein, Luxembourg, Lithuania, Malaysia, Malta, Monaco, Netherlands, New Zealand, Norway, Portugal, Poland, Romania, Saudi Arabia, Singapore, Slovak Republic, Slovenia, Spain, Sweden, Switzerland, Sultanate of Oman, United Kingdom, United Arab Emirates

do not need invitation for obtaining a single entry business, home stay or tourist visas up to 30 days and double entry tourist visa up to 60 days.
FORMER CITIZENS OF KAZAKHSTAN, their spouses and children, and persons who used to live there permanently (must present copy of the Loss of Citizenship Certificate*) do not need an invitation for obtaining a single entry visa for a home stay visit up to 90 days.
For children under 16 years of age, please provide copy of child Birth Certificate (Long Form), copies of parents' passports, letter of request from both parents.
Client Order form.Payments can be made by cash, money order or certified cheque. Prices do not include 13% HST.
VISA SERVICE FEES (IN CANADIAN DOLLARS)
| | |
| --- | --- |
| Visa Category | 7 days /processing time* |
| Business / Home Stay /Single Entry up to 3 months | 200.00 |
| Business / Home Stay / Double Entry up to 3 months | 230.00 |
| Business / Home Stay / Multiple Entry up to 1 year | 430.00 |
| Tourist / Single Entry up to 30 days | 185.00 |
| Tourist / Double Entry up to 30 days each entry | 235.00 |
| Transit / Double Entry valid 5 days one way | 175.00 |
| Loss of Citizenship Certificate | 130.00 |
* Additional $100 will be charged for expedited service
To obtain the Loss of Citizenship Certificate
3 copies of Anketa and 3 photos 3.5x4.5 cm
Zayavlenie for Citizenship Loss - 3 copies
Notarized Copy of Birth Certificate plus 2 photocopies
Notarized copy of Canadian Passport or PR Card plus 2 photocopies
Original Kazakhstan Passport
Zayavlenie for Certificate